Hi guys! Reporting in late, as usual, to announce that I'll be in the artist alley at Anime Central this weekend!
Here's me on the map: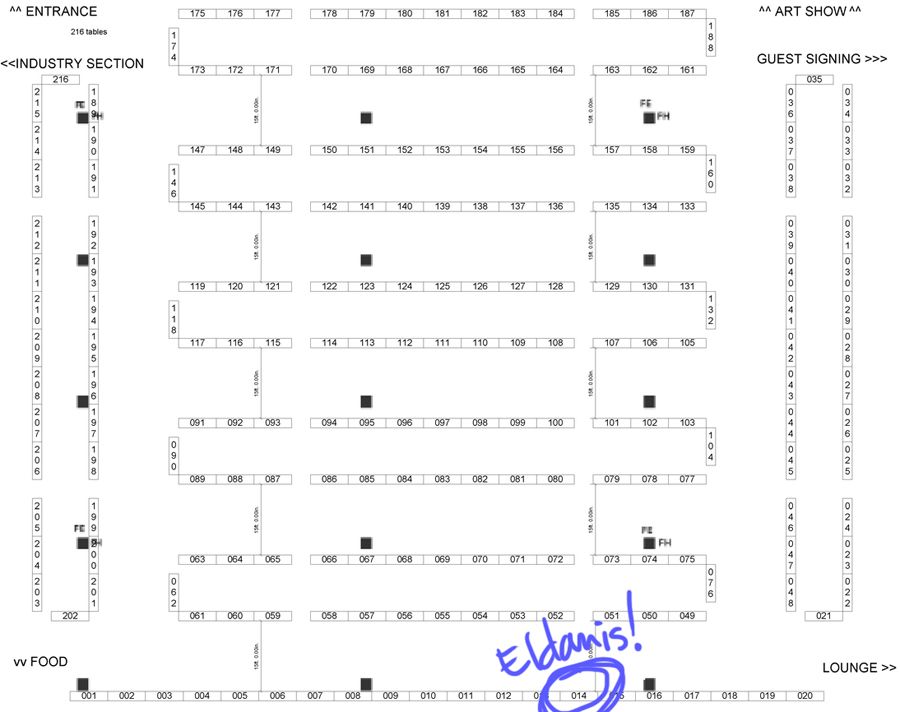 Not sure if that means I'm on the 'wall' that backs the dealer's room, or the complete opposite side....we'll find out, I guess! Anyway, if you can't find me, ask for table 014! See you there!

______
And just to give a bit more advance warning: I'll be in the alley at Animazement *NEXT* weekend! Gah, two cons in a row is fun but exhausting...

I'll update early next week with a map of where I'll be in the AZ alley~~